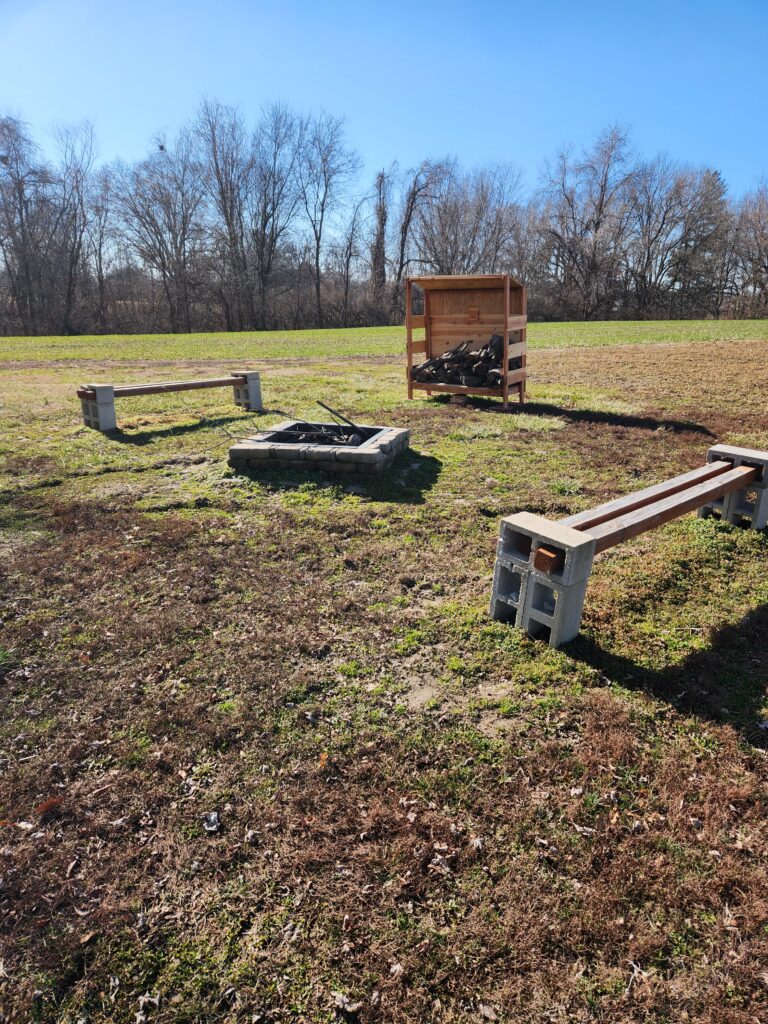 The club has two primitive campsites available for member's usage. There is no fee required. You just need to reserve the site in advance. The sites are available for up to three days of camping.
The campsites have a wood storage shed, fire rings, some bench seating. Nearby the sites, there is a pavilion with tables and a playground. There are no restrooms, showers, or water facilities at the sites, thus the wording "primitive".
CAMPING RULES OF THE CLUB…
1. Camping will be tent camping only. No more than three tents allowed per campsite.
2. Camp sites can be reserved in advance for up to three consecutive nights. See a Club Officer or Director for availability and/or reservations. Reservations will be placed on the outside bulletin board and posted at the camp site. If camp sites are not reserved, they are available on a first come, first served basis for up to three consecutive nights.
3. Check-in is no earlier than 1pm on the first day of reservation. Check-out is by 12pm on last day of reservation.
4. Camping members are to respect each other's enjoyment of the campsites. No loud noises or music is allowed between 10pm and 8am.
5. Fires are not allowed except within the provided fire rings. The fire rings shall not be moved. No trash of any kind is to be disposed of or burnt in the fire rings. Fires must be completely put out prior to leaving the campsite.
6. Firewood is to be used in a responsible manner. There is no cutting of club trees for firewood.
7. Members and guests use the facilities at their own risk. The O'Fallon Sportsmen's Club will not be held responsible for the loss or damage to the member or guest property.
8. Adult members are responsible for and accountable for the conduct and actions of their family members and guests.
9. Members must clean up the campsite prior to checking out and place all trash in the club trash dumpster.
10. One vehicle is authorized per campsite. Additional vehicles must be parked in designated club parking areas.
11. A copy of these rules will be given out at time of reservation.
12. Any violation of these rules may result in the revocation of the member's camping privileges.