The 2023 Fall Meat Shoot has been scheduled for Sunday, October 8th. New (2022-2023) members are expected to volunteer a few hours at this event to maintain their membership. More information about the event will be announced in the coming months. (posted 6/18/2023)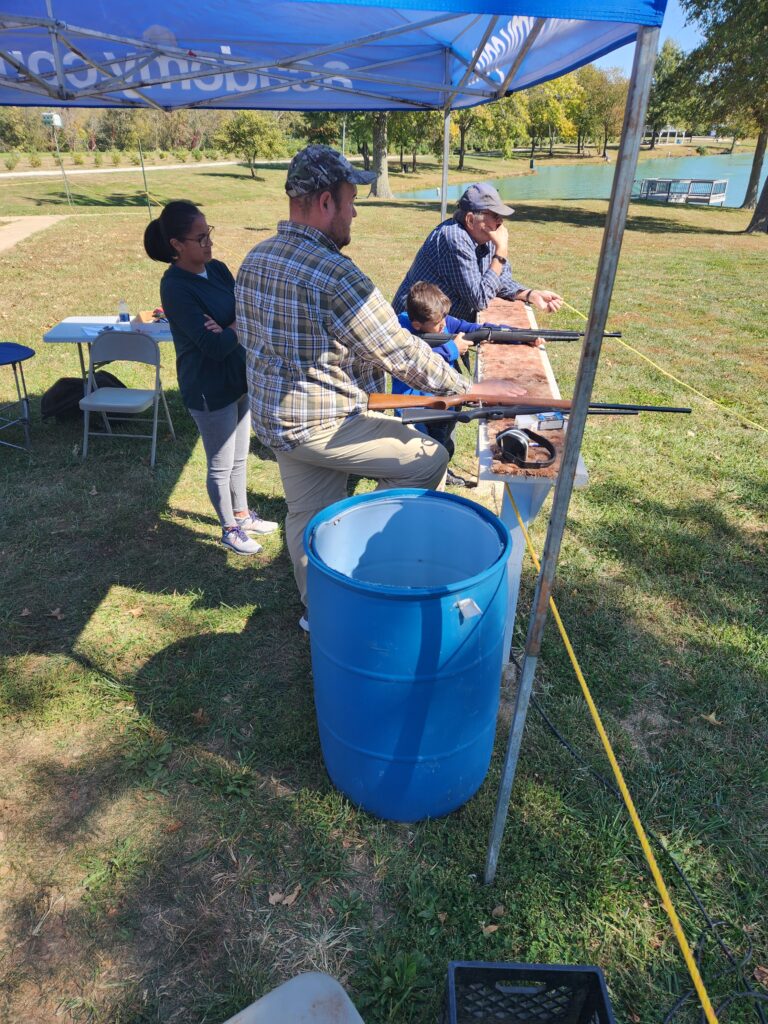 The club hosts a meat shoot in October (date to be announced). These are fun, family- friendly events that the public can enjoy. In addition to the "meat shoot," other activities include rifle shooting and raffles for great prizes. Food and drink, including beer, is also available for purchase.
Shotgun and Rifle: Every round of the meat shoot consists of 21 shots (Shotgun or Rifle). For a chance to win, you can purchase one or multiple shots for each round. The club provides the ammunition. When all shots in a round have been taken, the targets are reviewed and the person with the shot closest to the bullseye is declared the winner. The winner of every round wins a premium packaged meat product provided by a local producer. Money shot rounds are also conducted with half of the proceeds going to the winning shot.
Feel free to bring and use your own 12 or 20 gauge shotgun, however, since the .22 rifle shoot requires the use of buckshot, we ask that you use the club provided rifle for that contest.
Raffle and Chance Wheel: Other opportunities to take home great prizes include raffles and the chance wheel. Tickets can be purchased at the event. Prizes have included firearms, bows, fishing poles, premium coolers, gift cards, and other outdoor gear.
Food and Drink: A variety of food, drink (soda and beer), and desserts are offered.