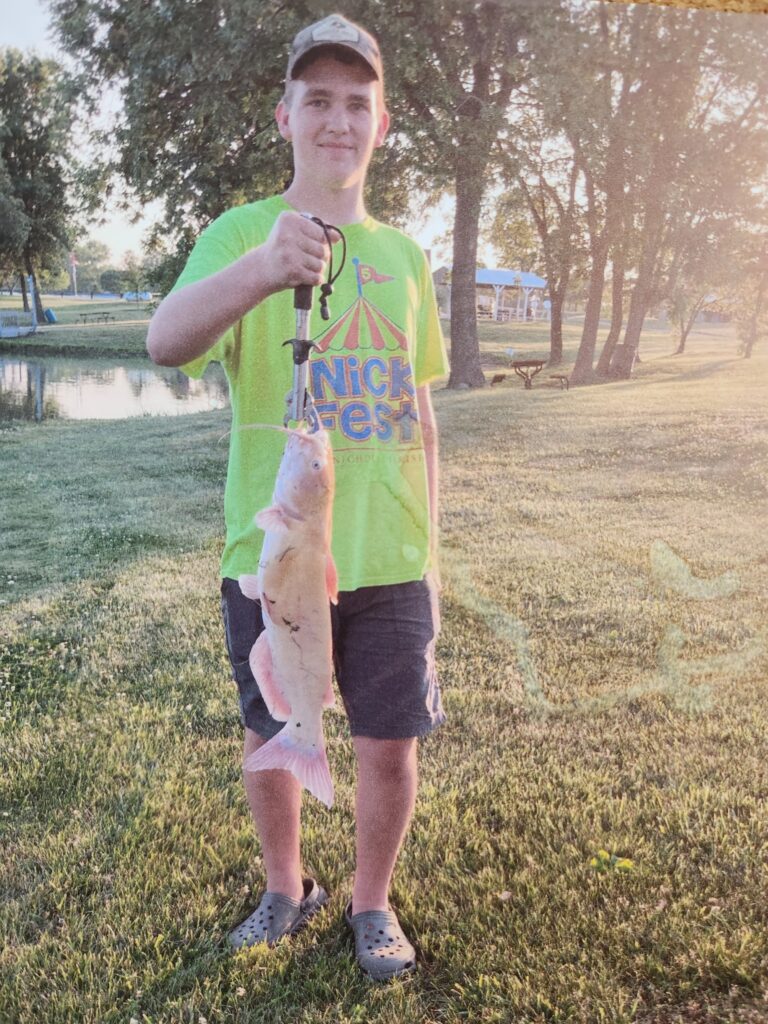 Both lakes have a few albino catfish in them. The club offers a $25 gift card for photo proof that you caught one. Please practice catch and release to our albino catfish. This is one of our club member's grandson catching one of the albinos from our lake. (posted 7/08/2023)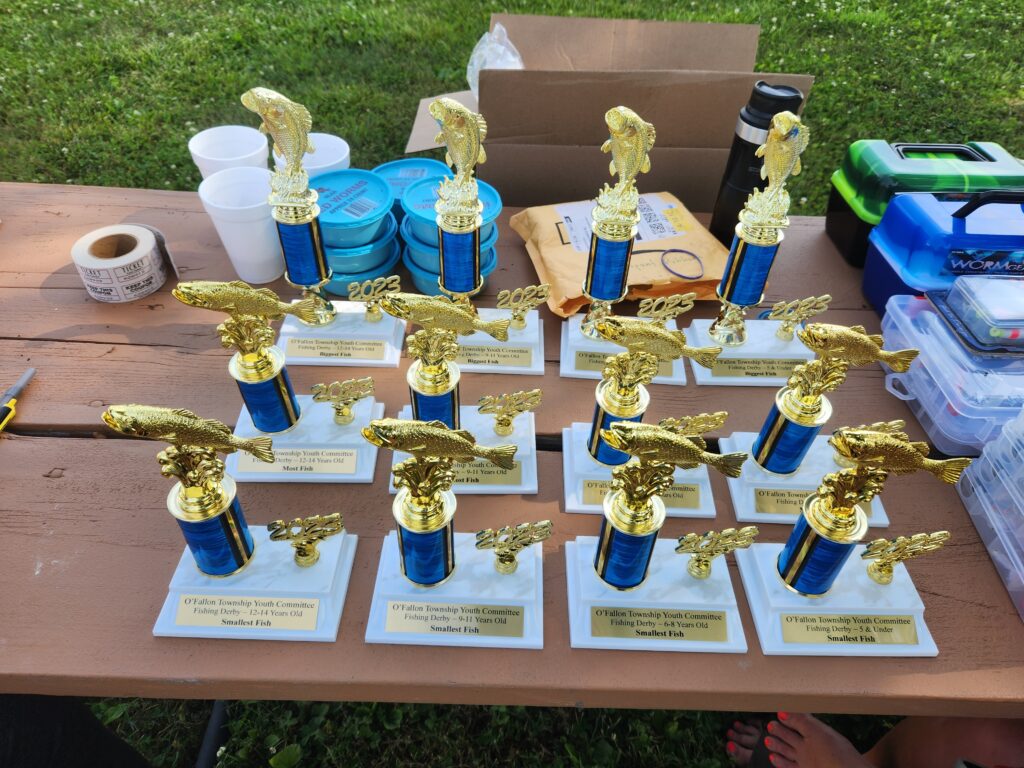 2023 Kid's Fishing Derby photos. It was a great morning for all. Thank you to all the participants and volunteers. (posted 6/3/2023)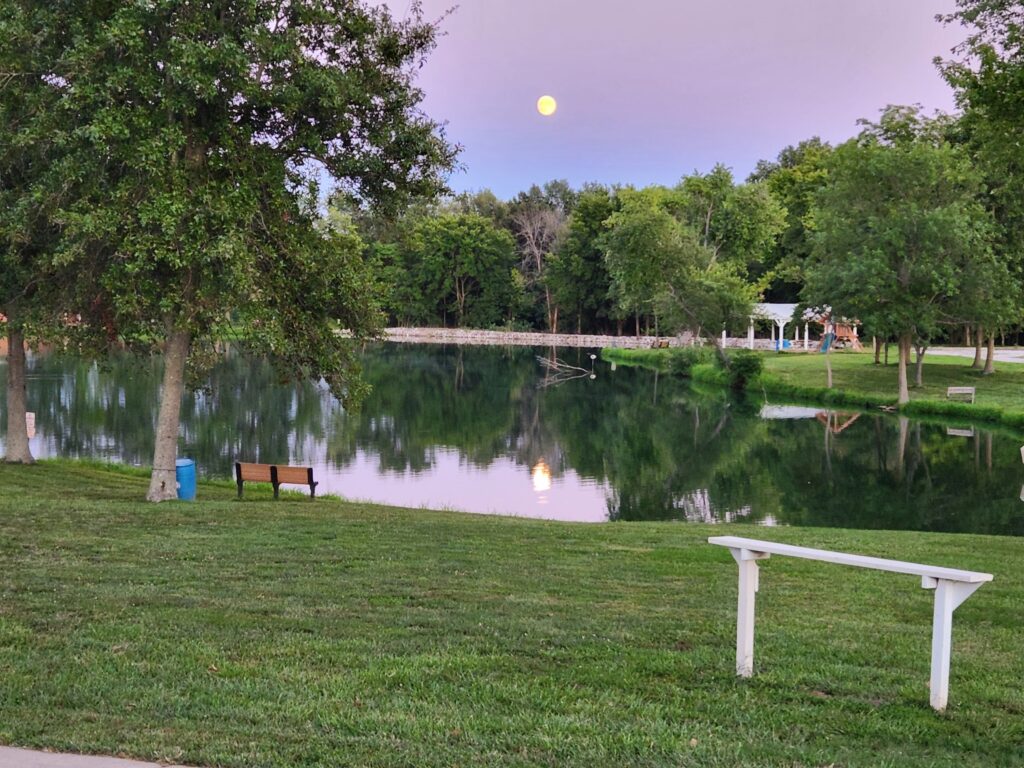 According to the By-Laws:
Fishing licenses are required to fish on property.
Fishing is permitted only with rod and reel, or pole and line. Each combination shall not exceed two hooks. Only two rods or poles may be used per person.
The use of goldfish as bait and all illegal devices (traps, nets, etc.) are prohibited.
No cleaning fish on Club property.
No fishing during club meetings (7-8:30 PM), Meat Shoots, or other special event activities.
Guest passes may be purchased at the club meeting or from an officer of the club.
Guests must be accompanied by the member of the club.
Guests must have clearly completed the guest card, carry a picture ID, and leave the guest card in the fish log mailbox at the entrance of the club.
No more than four Bass (14 inches or more), four Catfish, 10 Crappie (10 inches or more), 15 Bluegill (6 inches or more). There are no limits on Carp.
All fish caught and taken from the lakes must be recorded in the fish log located in the mailbox at the gate.
No pets are permitted on the club property.
Minors must be attended to at all times.
Please remove all litter that you produce and place in the various cans throughout the property.