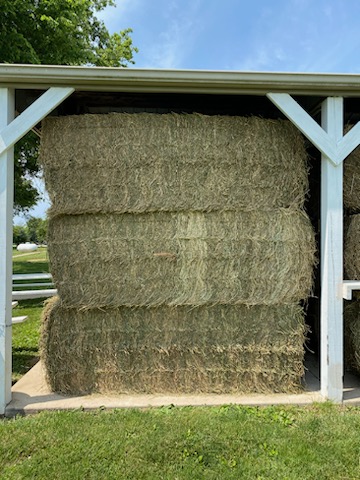 Hay for Sale: Contact Roger at 618-789-1625. This is the first cutting of the season. Next cutting will be around the third week of June. (posted 6/1/2023)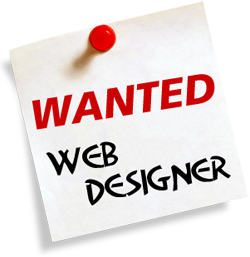 I (Bill) will be leaving the USA in July. For the past six months, I have struggled to get the club's social media back online and active. We now have a vigorous and updated website and a Facebook page that gets many views per month. In order to keep this success moving forward, we need one to two people to continue those efforts.
It will require maybe an hour of your time per month. Our club secretary will email you the monthly meeting minutes to draw information from. During events and Saturday work parties, you might want to be available to take photos to post online.
If you are interested in helping, please see Bill or John (club vice president) within the next few weeks. Both are usually available during Saturday morning work parties. (Posted May 23, 2023)

One way to help improve the club is by annually reviewing and changing the club's by-laws. If you think something should be changed, added, or deleted to help move the club forward, then you can make suggestions to the club directors. This process is coming to a close by the end of May, so contact your directors as soon as possible. (updated May 23, 2023)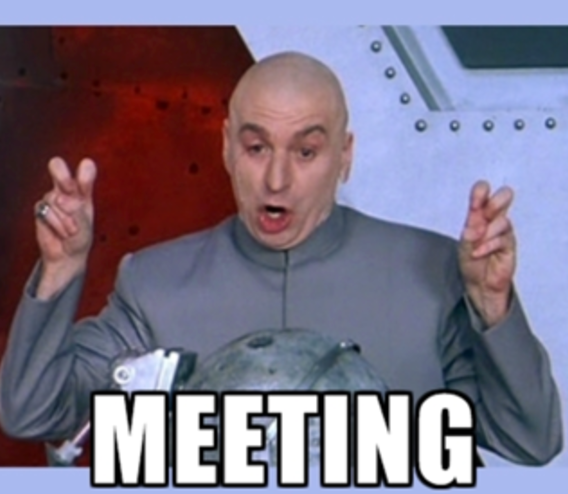 June Director's Meeting (club members welcome): June 8 @ 7:00 pm
June Club Meeting: June 15 (Dinner @ 6:30, Meeting @ 7:30)
(updated May 16, 2023)
The Club's Monthly Meeting is held the second Thursday of every month. Dinner begins at 6:30 PM, and the meeting begins at 7:30 PM. The next meeting is held on May 11th. (posted 4/17/2023)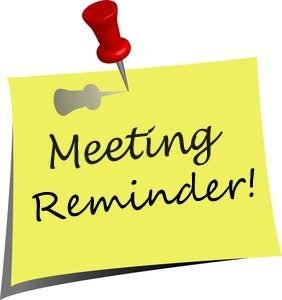 The Club's directors meet the first Thursday of the month at 7:00 PM. Members are invited to attend. The next meeting will be May 4th. (posted 4/17/2023)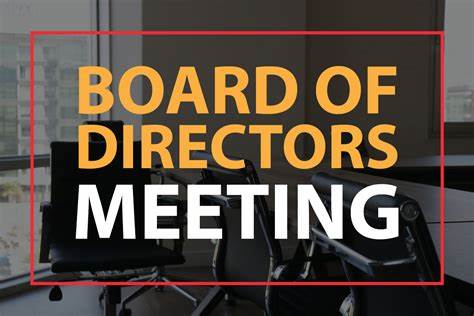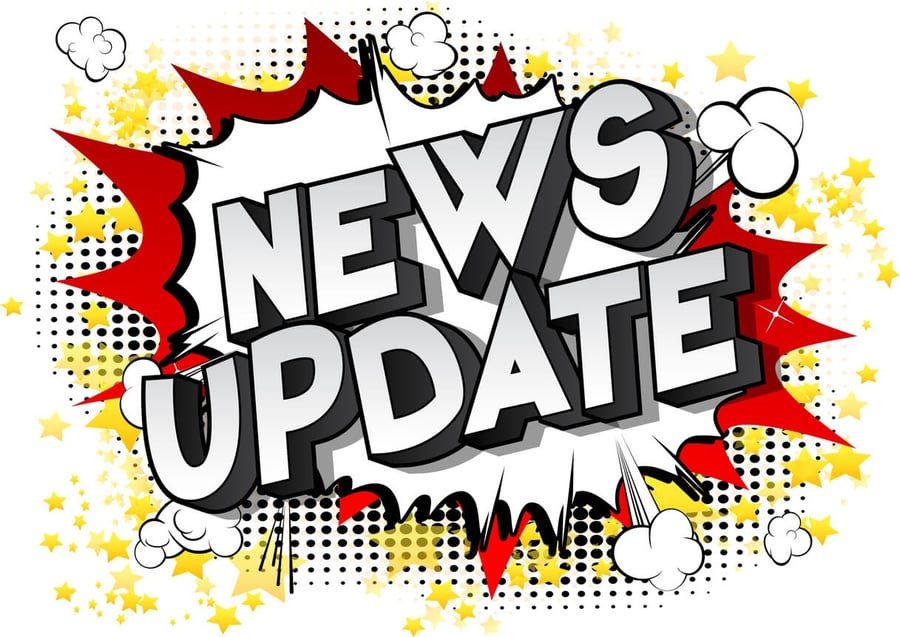 During the April Club Meeting, it was announced that the Kid's Fishing Derby would be held on June 3rd, and the Independence Day Member's Family Picnic and Fireworks would be held on July 1st. (posted 4/17/2023)
We had a full house for the Hunter Safety Training this weekend. Always good to see the younger generation getting into hunting. Thank you for our trainers, and those who prepared lunch for the class members. (posted 4/15/2023)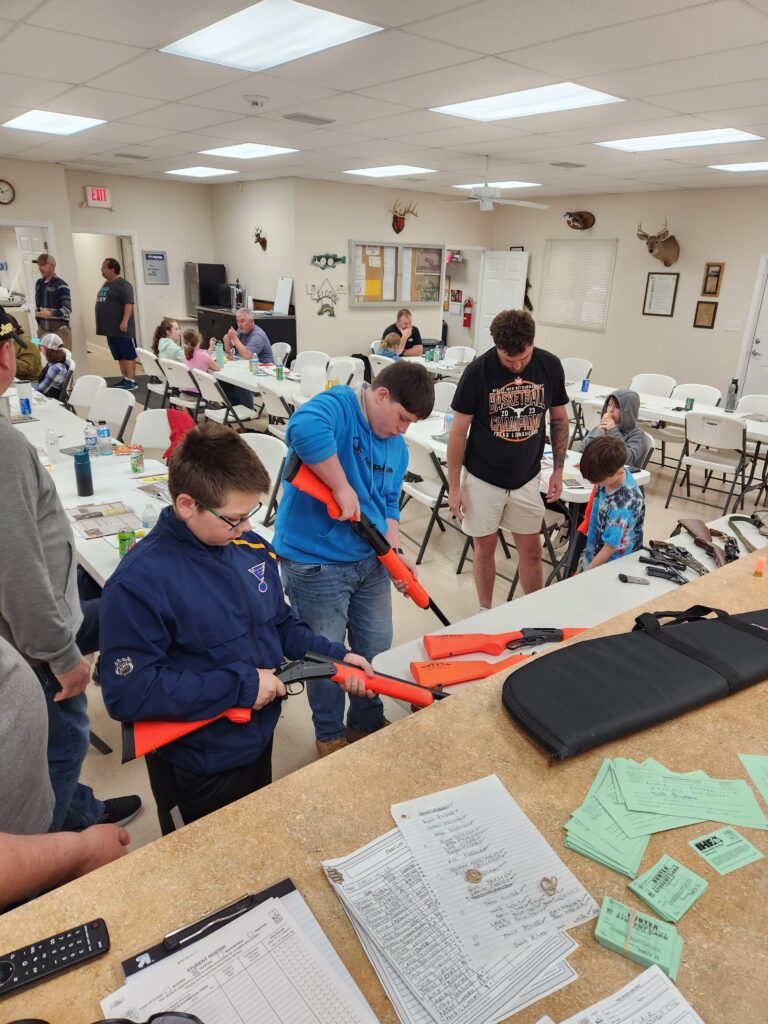 It is that time of the year that requires weekly cutting of the lawn. Well, the club's lawn is acres and acres. Who cuts it? It often comes down to two of our great members. Let's send a special thank you to Bill Goodman and JP. Come out during the week and you might find them on the tractors. Without these two guys, we would not have such a great looking property and a comfortable time fishing around the lakes. Thank you, gentlemen. You are recognized for your efforts on behalf of the club.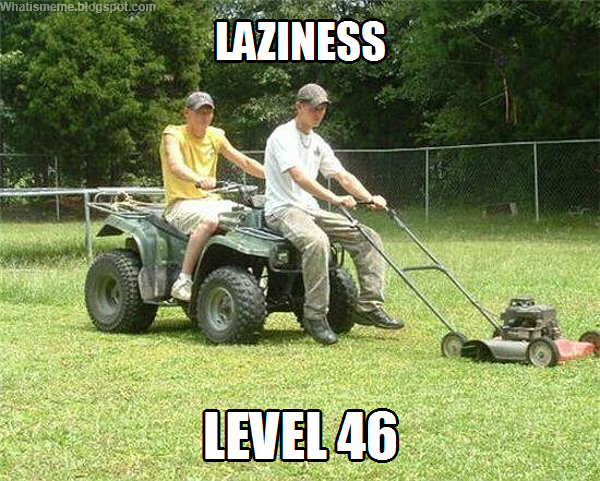 April's monthly club meeting will be Thursday, April 13th. Dinner is at 6:30 and the Meeting begins at 7:30. Dinner is free (donations are appreciated). Beer is a one-time fee of $5.00. 50-50 drawings, socializing, and tall tales are part of the fun. (posted April 8, 2023)
Hunter's Safety Class (posted April 8, 2023)
The Sportsmen's Club spring Hunter's Safety Class will be held this April 14-15th. This is a valuable class for everyone in the family that likes hunting. For more information, contact a director, or come to this month's meeting.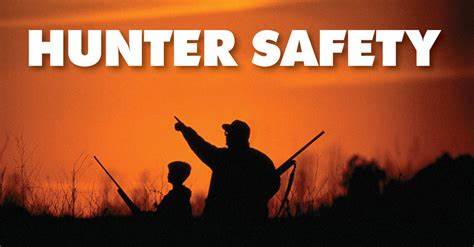 Conceal and Carry Certification Classes (posted April 8, 2023)
We can hold a Conceal and Carry certification course anytime we have 10 or more people enrolled. If you are interested, see one of our directors for more information. Get your family and friends together. We just need one member as part of the class to hold the course.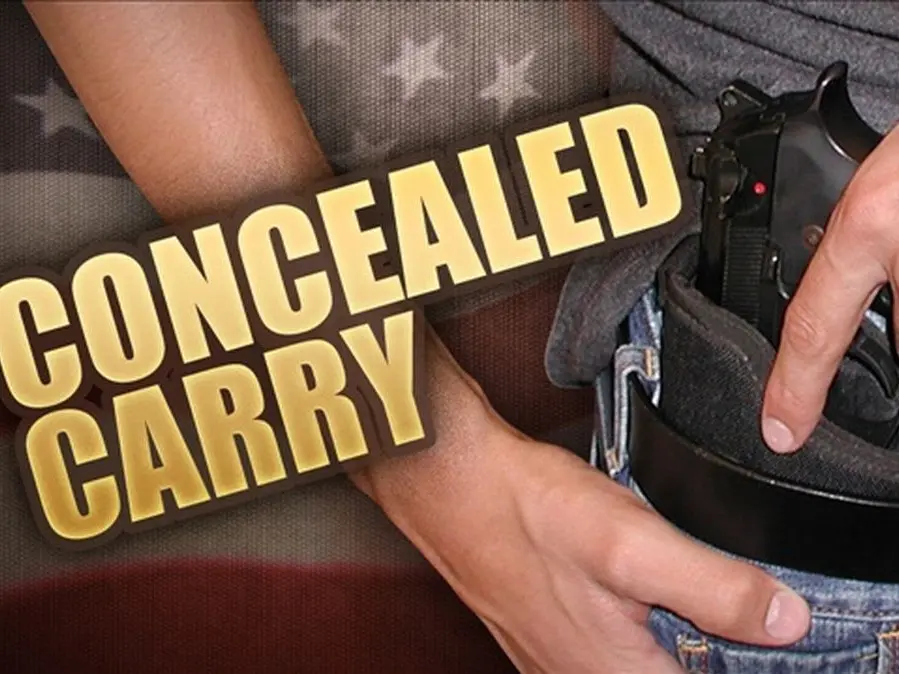 The Director's Meeting for April 6th has been cancelled. The regular monthly club meeting for Thursday, April 13th will continue as normal.