Thank you to our vice-president Jon for designing and installing our new club flag. (posted 6/1/2023)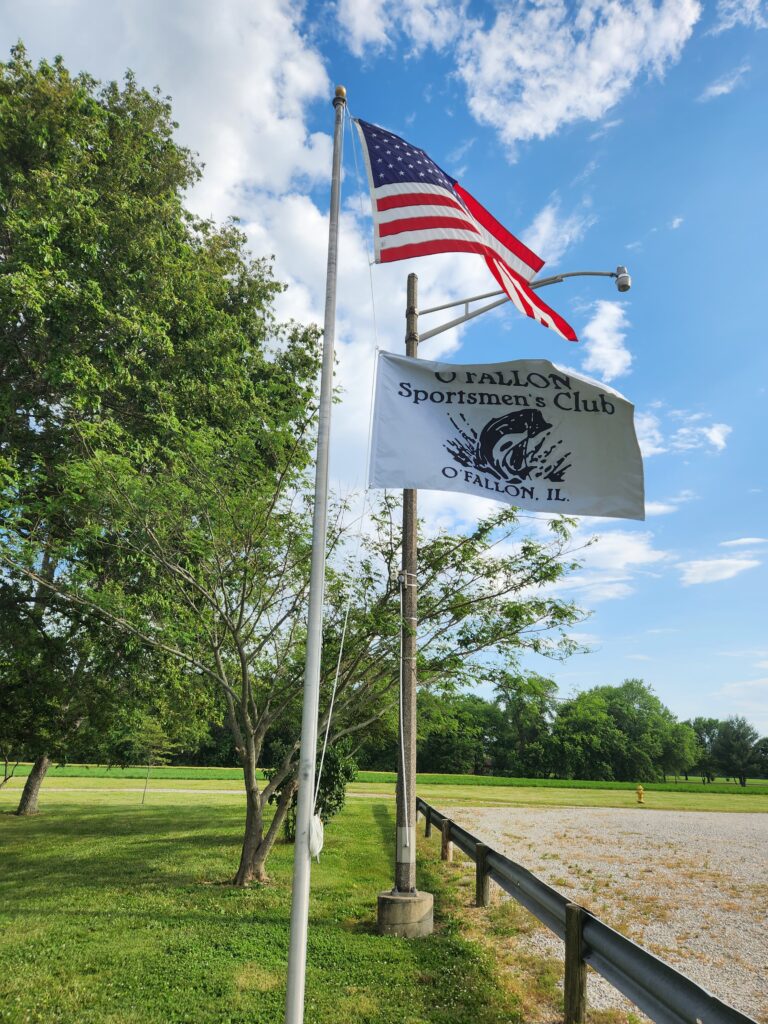 News (posted April 8, 2023)
With warmer weather comes projects galore for Saturday mornings. Tree removal and plantings, lake work, grass and weed eating, dock repair, grounds cleanup, flag pole repair, building rock repair, and cattail removal are just some of the projects needing to be addressed on Saturdays.
Whether you come out for an hour or for several hours, there is plenty to be done. Sure, we spend much of the time standing around catching up on the week's events, telling stories, and drinking some "refreshments", but we also have gotten some work done too. We even have lunch provided sometimes. The more the merrier.
Most Saturday mornings from 8:00-12:00, members come out for a period of socializing, completing projects, lunch, and other refreshments. There is always something to do.
Past Projects:
Grass cutting and weed removal
Wood bin made for primitive camping site
Increased storage project
Meat Shoot preparations
New fish added to lakes
Tree removal and plantings
Hay farm production and cutting
Christmas tree farm
Hall Housekeeping
Chili cooking for sale